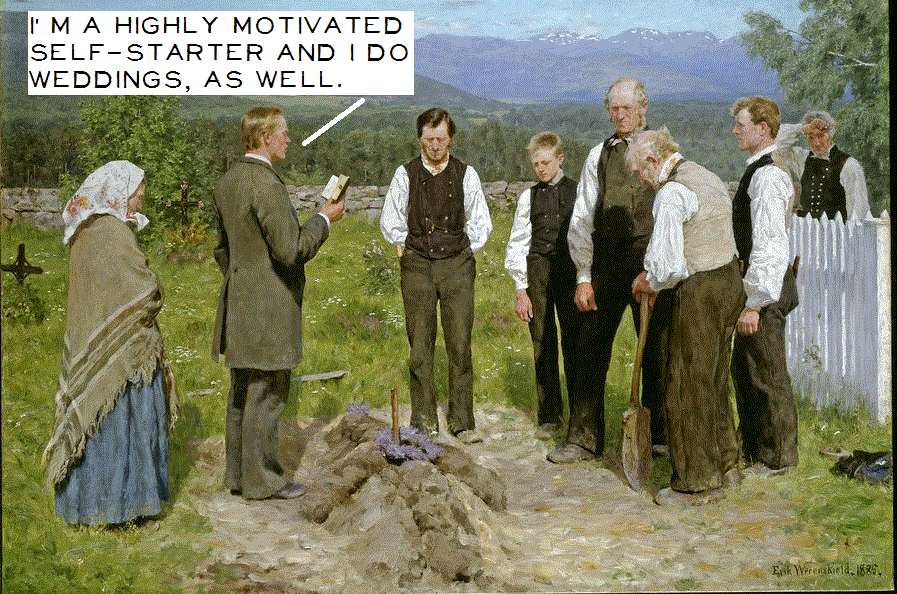 I wrote the following column while at a networking event.
I find the idea of wandering up to a small gathering of strangers and nodding earnestly as one member of the group acts as an industry trends soothsayer or as a 1990s-style spruiker outside the front of a shop that sells his or her own professional acumen about as desirable as warm tomato juice.
I don't like it mainly because I can't do it. I avoid networking at all costs. And when I'm forced to partake, I attend the venue, but rarely if ever engage in the expected mingling. Instead, I look at my phone. Sometimes I read Twitter. Sometimes I make amusing updates to the Haught Facebook page.  In this instance, I fired up Google Docs and managed to type out an entire 280 words of hilarity over the space of what would have been an excruciating hour and a half of pretending not to be a social misfit.
Do try it.… Read the rest
Read More