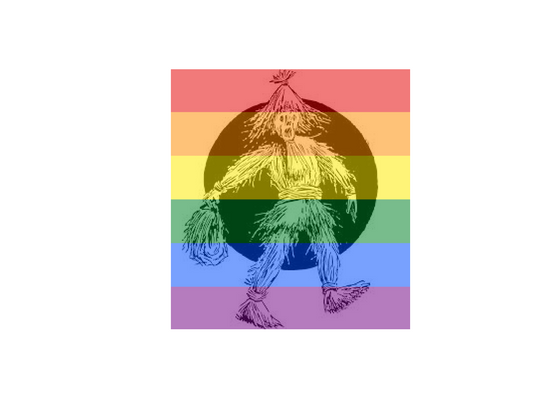 Dear Marriage Equality Straw Man,
I have it on good authority that you are being very rude to a group of people who have done not the slightest thing to deserve your animus.
These people – I'd call them my clients, but I'm working on their behalf without payment or even consent, so that's probably a very small step too far – merely wish to exercise their democratic right. Their right to deny others rights.
And dignity.
And a sense of equality, and so feeling of belonging in society.
How dare you roll your eyes at their beliefs. How dare you scoff at their values. How dare you spit at their feet just before they lycra up and get sweaty with their cycling chums. How dare you drown out their voices by firing rainbow Kalashnikovs into the sky whenever they begin to proffer their opinion and by sending a glitter-encrusted wrecking ball through the spires and minarets of their places of worship whenever they mention their religious convictions… … Read the rest
Read More