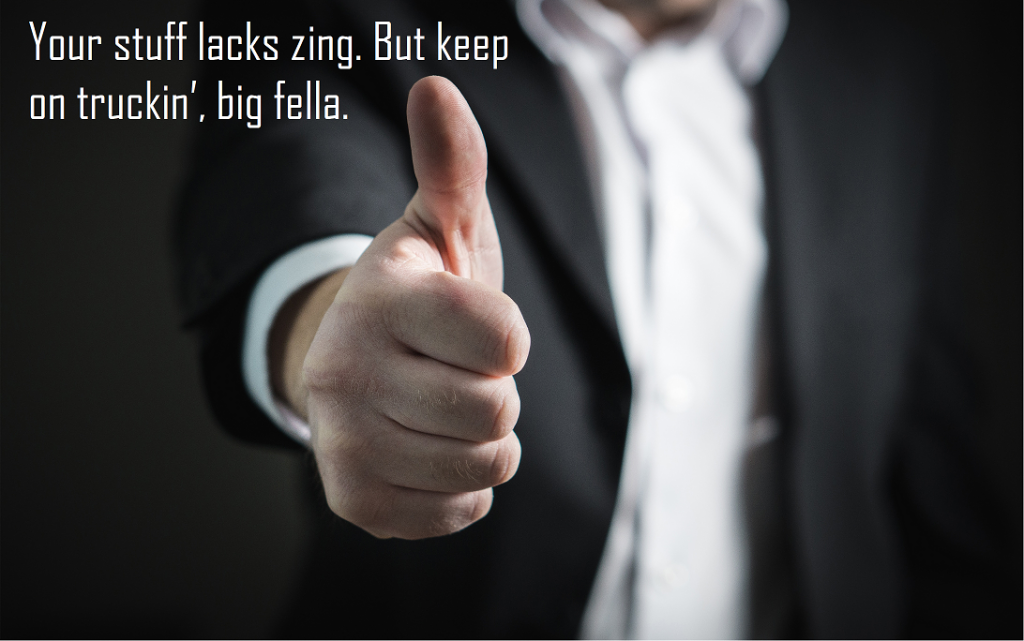 Have you ever had the feeling you were being watched at work? Or at least felt that the client, colleague or customer you were dealing with was such a clown that you must have been the butt of a practical joke?
More than a year ago, I completed a 'collaborative project'. Collaborative project is the term foisted upon the debacle by others. In fact, it was an encounter with a person apparently dragged out into reality, through the fourth wall, from inside a very badly written comedy television show dealing in the most facile stereotypes.
I appreciate little in the world more than mischief. And a really sophisticated practical joke is one of the ultimate expressions of mischievousness. So I spent many quiet moments during this futile assignment excited by the possibility that I was being stooged.
…
Read the rest
Read More