Dear fans of Haught Feelings,
I need a little favour. I need you to make sure I don't forget something.
You see I owe a cafe in the Melbourne CBD a dollar.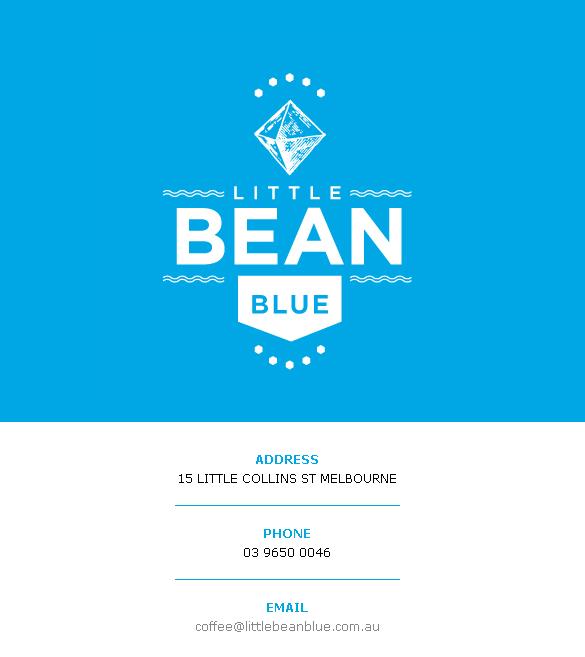 Here's how it happened. I went into the shop this morning and, just as I was about to approach the little take-your-order area, realised I was badly short of walletal cash.
When I'm not hiding behind my keyboard writing sarcastic (and what have been referred to as "quasi-intellectual") complaint emails I roam the real world as a graceless buffoon. For that reason, once I discovered that I was at least a dollar short, I made the decision to crouch in the doorway and rummage for a gold coin that I have intermittently sighted, Emmaville Panther-like, at the bottom of my satchel.
My preposterous delving and scratching may well have lasted for several hours had the barista not stopped me by calling "Jonathan – strong latte!"
I only heard about Little Bean Blue a little while ago and have been in about ten times ever. In the last week I think I might have been in four times. Somehow, in that minuscule amount of time, the regular barista – with whom I've shared no more than three words on any given day – has not only learned my name, but also my preferred coffee AND is happy to start making it before I've even proved my ability to make a commercial transaction.
When I started gibbering like a hitherto-cloistered middle-aged man who's just been approached by an attractive (usually slightly younger) woman in a formulaic romantic comedy, the barista assured "You can pay later."
Going to be honest: in love. Not just with the barista, but the cafe generally. Not only do they do the photographic memory thing, they make a fine, fine coffee.
Which is why I'm asking for this favour – don't let me forget over the weekend that I owe Little Bean Blue a dollar!
With fondness that doesn't require any artificial sweetener,
Jonathan