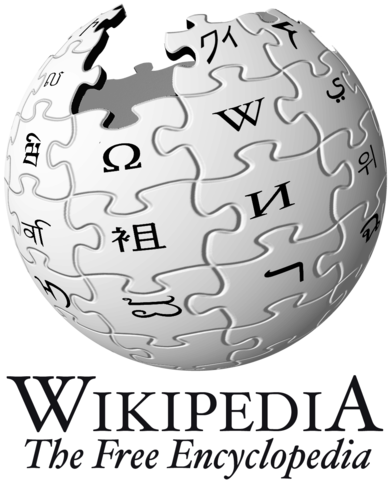 I worry about people who ask "Have you ever Googled your own name?"
What a preposterous question. Of course you have. Of course I have. Of course they have. Of course everyone with a computer and an internet connection has.
And employers are doing the same thing – Googling your name after shortlisting you for a job you've applied for. How do we take advantage of this knowledge?
Writing your own Wikipedia entry is unethical, inappropriate, obnoxious and against Wikipedia guidelines. Here's how you do it.
Wikipedia doesn't like unfounded claims or citation-free assertions. If you don't have any reference material to work with, if you haven't done multiple interviews with major news outlets (poor effort), you'll need to get someone to write and publish your biography, preferably in a three-volume book. Easy.
Next on the agenda should be layout. A good guide is other people's Wikipedia pages. I recommend beginning with Otto von Bismarck, Barbara Cartland and ALF, the toothy, camel-like creature from the television show, ALF. What you'll find is index headings that are pretty well universally applicable. Here are some of the most useful for you:
Early life

Education

European sojourn

Rise to power

Assassination attempt

Decorations and honours

Body of work

Political views

Claims of corruption and embezzlement

Personal life

Death and resurrection

In popular culture
Then comes the writing. Don't let modesty stand in the way of brutal honesty. Include phrases like "brightest star in the [your area] firmament" and "Australia's best-known [your vocation]".
Last is your picture. A selfie or family snap taken by Uncle Rodge simply won't  do. Go to a glamour photographer and ask for the Vaseline lens special in digital format.
Now you're right to go. Hit submit and let the job offers roll in.
I'd direct you to mine but apparently Wikipedia had to take it down because the number of visitors to it was clogging up the internet.
An edited version of this article first appeared in the MyCareer section of The Age and Sydney Morning Herald.
You can read the column – Benign to Five – in those papers every Saturday, and if you miss it, you can look it up online in the BusinessDay section of The Age, the Sydney Morning Herald, The Canberra Times, WAToday and Brisbane Times. (I now wankishly call myself a "syndicated columnist" on my CV.)