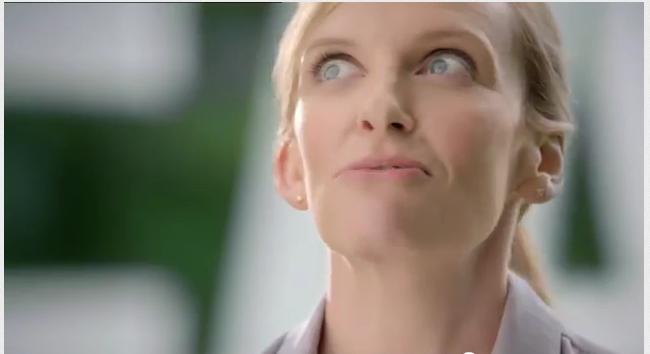 I'm pretty sure every single blogger in Australia has had a crack at parodying the 'Ode to can' poem in the Commonwealth Bank TV commercial featuring Toni Collette.
In fact so many people have seen the ad, found it irksome, and decided to take the piss out of it, that there's a very good chance the poem below has at some time been uttered, if not published, verbatim by at least four separate people in the last ten days.
But who said Haught Feelings was original?
There's a four lettered word,
Something called a contraction,
That likes to create
'Can' and 'not' interaction.
"You can't ride that hippo."
"You can't drink the sea."
Can't is a word that protects you and me.
She can't throw that javelin
Inside the school hall.
He can't ride a tank
Through the rich people's ball.
Can't is a word
That is good at forestalling
The death of known fuckwits
(Which can sometimes be galling).
But we all know deep down
In our hearts it's much needed;
The directive "you can't!"
Is why mankind's succeeded.
Now, those four little letters
That CommBank reject
Used without punctuation
Make a word we neglect.
When we change can't to cant
We remove much duress.
We get licence to use words
Like "dream" and "progress".
We say "build". We say "run".
We say "follow the sun."
(That last one sounds odd
But the first two were fun.)
They're the ad's own directions,
They're cant to a T.
And cant is what big banks
Do best, don't you see?
OK, now if you're a well-known Australian film or TV personality willing to read my version while sitting in a forest clearing, reading a pretend book of poetry in front of a massive CANT monument, contact me at haughtfeelings@gmail.com
Thaught of the day
Cant
noun
1. Insincere statements, especially conventional pretence of enthusiasm for high ideals; insincere expressions of goodness or piety.
2. The special vocabulary peculiar to the members of an underworld group.
3. Whining speech, such as that used by beggars.
4. The special terminology understood among the members of a profession, discipline, or class but obscure to the general population; jargon.
Other ads I formally don't like
The Jim Beam ad where young people make different types of shrieking noises for no apparent reason.