Yesterday, people in parts of western and south-western Sydney were exposed to a brochure warning "Do not vote Labor" and listing a series of reasons relating to "protecting" families, masturbation and homosexuality. 
No person or organisation put their name to the propaganda, but Haught can exclusively reveal exactly how the above flyer came to be.
Read More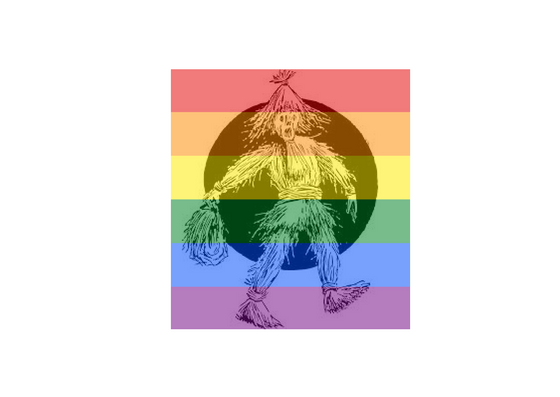 How dare you roll your eyes at their beliefs. How dare you scoff at their values. How dare you spit at their feet just before they lycra up and get sweaty with their cycling chums. How dare you drown out their voices by firing rainbow Kalashnikovs into the sky whenever they begin to proffer their opinion and by sending a glitter-encrusted wrecking ball through the spires and minarets of their places of worship whenever they mention their religious convictions…
Read More
…the restaurant manager, a man I once found in the men's toilets vehemently accusing a whole defrosted turkey of cheating at Texas hold 'em. (He made the turkey talk back by opening and closing its beak using a pair of tweezers, doing a C-grade impression of Jack Nicholson in A Few Good Men…
Read More
My antagonist was a preposterous cliche who hid his ulterior motives with the same discretion as a trenchcoated 1980s flasher might have hidden his jibbly bits.
Read More
…a rickety old campervan with black, felt-lined interior walls, a very low ceiling and a smell like an unwashed sock-poppet inside (I never worked out where that smell came from). This was the Life Education van, and as a primary school student, your approach to it depended entirely on what year you were in.
Read More
In 2017, personal branding has earned a special significance in the world. It's at least as important to humans as a healthy endocrine system and will presumably one day replace our need for a beating heart.
Read More
Only the true innovator understands this cruel truth.
Read More
There are bad bosses, there are decent bosses and there are good bosses. But only great bosses do the following:
Read More
Success Duck is both arcane and immediately familiar. He is an enigma wrapped in the most generic wrapping paper imaginable. He is a fraud. He is a triumph. He is all of us.
Read More