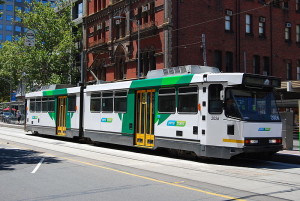 The last installment of the Pat Raw Chronicles ended with Haught fan Julianne Rice suggesting that it was "only a matter of time before Agatha stands and sings a melancholic solo after which her fellow commuters will leap to their feet in an energetic choral and acrobatic display. Pat Raw: The Musical."
This inspired me. It inspired me even more than my own erotic fiction inspires me. It inspired me more than watching 1990s Bush Tucker Man inspires me. It inspired me more than steam trains on trestle bridges inspire me.
So I wrote a song for Agatha, based on a song from Les Miserables. I posted it on Facebook and then about seven seconds later the  excessively talented Kristy McKenzie sent me her version. Anyway, see and hear for yourself…
Agatha's Lament:
I dedicate this to Julianne Rice and to everyone who's ever Liked a Pat raw story:
As performed by Kristy McKenzie:
[soundcloud url="http://api.soundcloud.com/tracks/68494430″ params="" width=" 100%" height="166″ iframe="true" /]
The lyrics:
(To the tune of On My Own from Les Miserable)
And now I'm all alone again,
Nowhere to turn, no one to go to.
Without a home; with just one friend:
A bitter woman with a mo, too.
And now my stop is near,
Now I can make believe he's here.
Sometimes I ride alone at night
While others are out mixing.
I think of him and bring to mind
Memories of our Eighty-Sixing
I hope we don't get caught…
By that grubby blogger, Haught
On my own
Pretending he's beside me.
All alone
I ride with him til morning.
Without him
I hear his tales confound me.
And when I lose my way I close my eyes
And gas surrounds me.
In the tram he whispers 'Hello nursey"
And Pat knows that I am at his mercy.
In the darkness, the carriage full of wonder
And all I see
Is him and me –
My body he can plunder.
And I know it's only in my mind;
That I'm talking to myself and not to him.
And although our 'compact' stays 'unsigned'
Still I say
There's a way…
… for us
[everyone on the tram]
We love him!
But what we did was shun him!
He is gone;
We made him a pariah!
Without him,
The tram around us changes.
He's not there
And everywhere
The seats are full of strangers.
[just Agatha]
I LOVE HIM
But every day I'm learning:
All my life
I've only been pretending.
Without me
His world would go on turning,
A world of gush
And toilet flush
A world I've never knooooown
I love him
I love him
I love him
But only on…
… my own
Next stop: www.pozible.com then the remaining thirty songs.