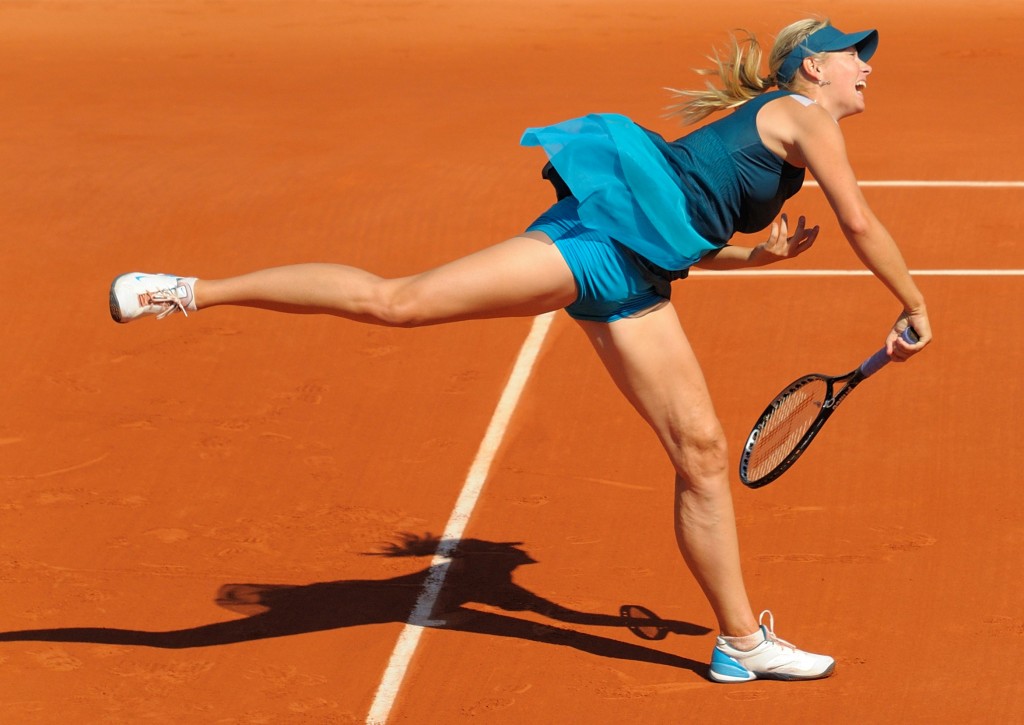 The 2015 Australian Open begins this week and if the tennis season teaches us anything, it's that making very loud noises while plying your trade is an excellent way of improving performance.
During one of the lead-up tournaments last year, a player was reportedly told by her coach that she hadn't vocalised enough during a distinctly lacklustre victory.
Ridiculous advice? Not at all. Here's why I'm a huge advocate of grunting, screaming, yipping, moaning and howling your way to supremacy in your professional sphere.

It's inexpensive for a start. Some wiseacres will tell you that blasting strange verbal emissions across the office while you're in the midst of the accounts receivable reconciliation process might cost you your dignity, but they're just envious of hoot-fuelled success.
It's simple, too. Anyone can grunt. You don't even need functional vocal cords to do it passably. In fact, there is no such thing as passable when it comes to unsophisticated noise-making. It either happens or it doesn't.
And finally it's practical.
You can do it while you're typing (I find an expulsion of sound every time you hit the space key works best).
You can do it while talking turkey ("Well, Mr Banks – HURR! – I think – FAAAH! – this is definitely a win-win for both parties – GAAARF! – going forward. If you could sign… there… Yep. OOOM! Just there… BLAAAART! And there. And just an initial there. AAAAARB! And we're done. OCK-EEEEE! COME OOON!")
You can do it pretty much anywhere – it's so so versatile.
So over the next two weeks, sit back, relax and bask in the warm glow of career enlightenment provided by these inspiringly raucous millionaires.
Jonathan Rivett reached 130 decibels while he wrote this column.
An edited version of this article first appeared in the MyCareer section of The Age and Sydney Morning Herald.
You can read Benign to Five in those papers every Saturday, and if you miss it, you can look it up online in the BusinessDay section of The Age, the Sydney Morning Herald, The Canberra Times, WAToday and Brisbane Times. (I now wankishly call myself a "syndicated columnist" on my CV.)