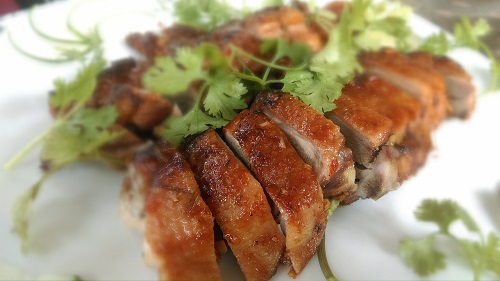 Here's the ParentHaught story so far:
I'm a father. A year ago, to this day, the stork came. It was 2.30pm on a Sunday. That evening we were cuddling a snowy-haired girl and eating stork for dinner. Well, you know how bad hospital food is.
Anyway, barely a month had passed before colleagues began the inevitable bring-her-into-work campaign.
Although these are dressed up as cuddle-fests, they're one-baby beauty contests plain and simple.  (Hey, I don't invent society's perverse and superficial games; I just give you very smart tips on how to make them work in your favour.)
Being an enormously unattractive person with a passable understanding of genetics, I had, before the birth, resigned myself to our baby looking like a permanently-shocked, hairless alpaca. With this in mind, and knowing that the "We want to see her!" chant would be reaching fever pitch in the office within weeks of me returning from parental leave, I had already made plans. I would wrap her in eight layers of blankets and a little baby balaclava and then rush her through my office in no more than three minutes, assuring colleagues that she and I had some sort of horrifying contagion.
---
TIP: The 19th century is a brilliant place from which to source ailment names when subterfuge is on your agenda. Almost all of the bad ones sound innocuous (syphilis was often referred to as bad blood and epilepsy as falling sickness) and almost all of the innocuous ones sound horrific in comparison to their 21st century names.
---
"Don't get too close! She has coryza and she's passed it on to me. And now I've developed Scrivener's palsy – possibly as a result! Stay well back."
But there was no need. Turned out she's the cutest baby in the history of human civilisation. So I dispensed with Plan A, and went all out with a baby exhibition extravaganza.
I recreated a miniature version of the sky blue 'Batmobile' that Angry Anderson rode in at the 1991 AFL Grand Final out of papier mache, put her in it and sang Bound for Glory as her mother wheeled her through my office. (I invited Rob de Castella, but he said he had "other commitments" – I felt he wasn't being entirely truthful.)
Did people take notice? Bloody oath they did! Workers come from offices all over Melbourne to see the spectacular, an event which spanned three days and, for some reason, four buildings.
By the end, my voice was hoarse and the vehicle was a tattered mess. But my co-workers had wanted to judge the aesthetic qualities of my child and I had given them what they wanted while subtly ridiculing their superficiality at the same time.
Win-win.
An edited version of this article first appeared in the MyCareer section of The Age and Sydney Morning Herald.
You can read the column – 'Benign to Five' – in those papers every Saturday, and if you miss it, you can look it up online.
Next time in ParentHaught
35 stork recipes for busy new parents.