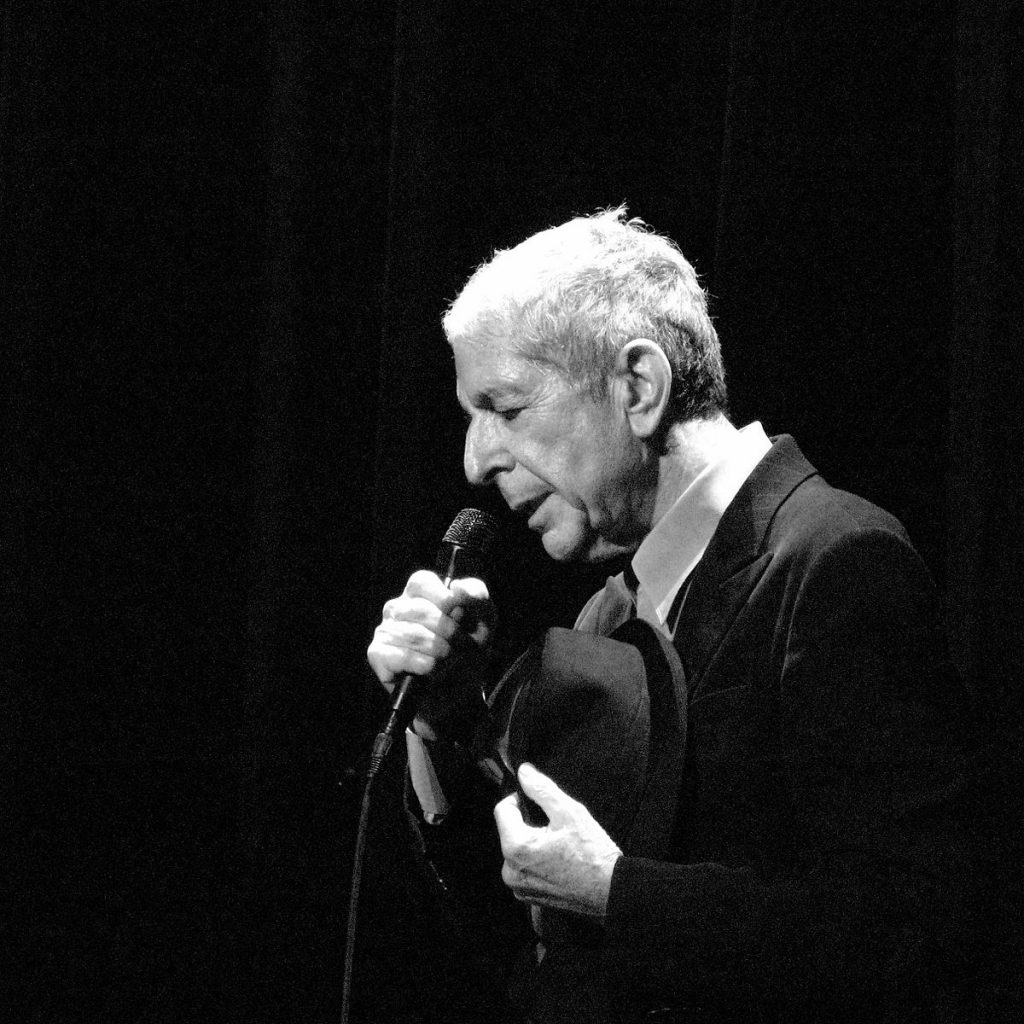 Poet, writer and musician Leonard Cohen died on this day a year ago.
He was not a man for varnish or facades. His metaphor for the world of everyday work was "Boogie Street", a place of traffic jams and ugly commerce.
On these pages over the past five years or so I've recommended that you follow the lead of The Bush Tucker Man, my infant daughter, the grossly incompetent manager I worked under at the Burwood Smorgy's, the entire 1980s, the old Italian men who sold grapes from the vacant block next to my old home and me. But if I had to settle on a single, quite serious (for a change) role model it would be Leonard Cohen.
Cohen, who died on the 7th of November 2016, said that we all spend most of our time in a place called Boogie Street.
"We believe that we leave it from time to time," he explained in an interview once. "We go up a mountain or into a hole. But most of the time we're hustling on Boogie Street one way or another."
It became something of a recurring theme in his songs and poetry. He called it the street of "work" and of "ordinary life", a place removed from "heavenly moments", a realm we continually return to because, as an old teacher told him, "paradise is a good place to visit, but you can't live there because there are no toilets or restaurants."
Removed, also, we might add, from the neat, glossy facade of corporate life that many employers wish us to uphold and which many of our colleagues, with an all-too-forced smile, play up to.
Cohen did much of his hustling equipped with a cloudy cynicism and a mastery of self-effacing humour. There are few better examples of that than 'Tower of Song', his ode to the craft of musical creation.
Many serious and respected aficionados rate it among his very best and most profound works. And yet, depending on which version you listen to, it's anything from droll to outright comic. The line that goes "I was born like this; I had no choice:/I was born with the gift of a golden voice" has crowds in raptures, but is a jibe aimed at himself – Rolling Stone described his voice as "glamorously tattered".
The version he performs on the Live in London album (2012) has the audience laughing from start to finish, and even cracks the backing vocalists up towards the end. It's worth listening to on Spotify if for no other reason than because he reveals the great mysteries of the universe at the very conclusion of the routine.
In 'Going Home' he sings as a god-like narrator: "I love to speak with Leonard;/He's a sportsman and a shepherd./He's a lazy bastard/Living in a suit."
Many a true word is spoken in jest, and you only have to listen to a few minutes of an interview with Cohen to know this was not the false modesty so often exhibited by far less talented artists. Cohen was whimsical, wry and mischievous, but his misgivings about his own abilities and standing weren't put on.
Writer Luca Maruffa wrote of Cohen in 2015, "[he] does not speak the language of our time, he does not know how to express himself with slogans: in him reside doubt and mystery."
He was not a man for this age of "brand management" and in which PhotoShop has turned into a verb. In 'Anthem', he sings "There is a crack in everything/That's how the light gets in." Papering over imperfections was, surely, anathema to him. And if it weren't, he would have found another metaphor for the everyday, one that hid the banality, filth, beauty and commercial vulgarity of Boogie Street. And its contradictions.
Boogie Street is a realm of essential human needs – work, family, money, sex – and of laughable inconsequentiality: "There's no one who has told us yet/What Boogie Street is for."
He traipsed through this "lost illusions boulevard" in his trilby and his double-breasted suit, smiling knowingly, perhaps ruefully. There was no pretence or charade.
We could do a lot worse than follow in his languid footsteps.
An edited version of this article first appeared in the MyCareer section of The Age and Sydney Morning Herald.
You can read the column – Benign to Five – in those papers every Saturday, and if you miss it, you can look it up online in the Workplace section of The Age, the Sydney Morning Herald, The Canberra Times, WAToday and Brisbane Times. (I now wankishly call myself a "syndicated columnist" on my CV.)