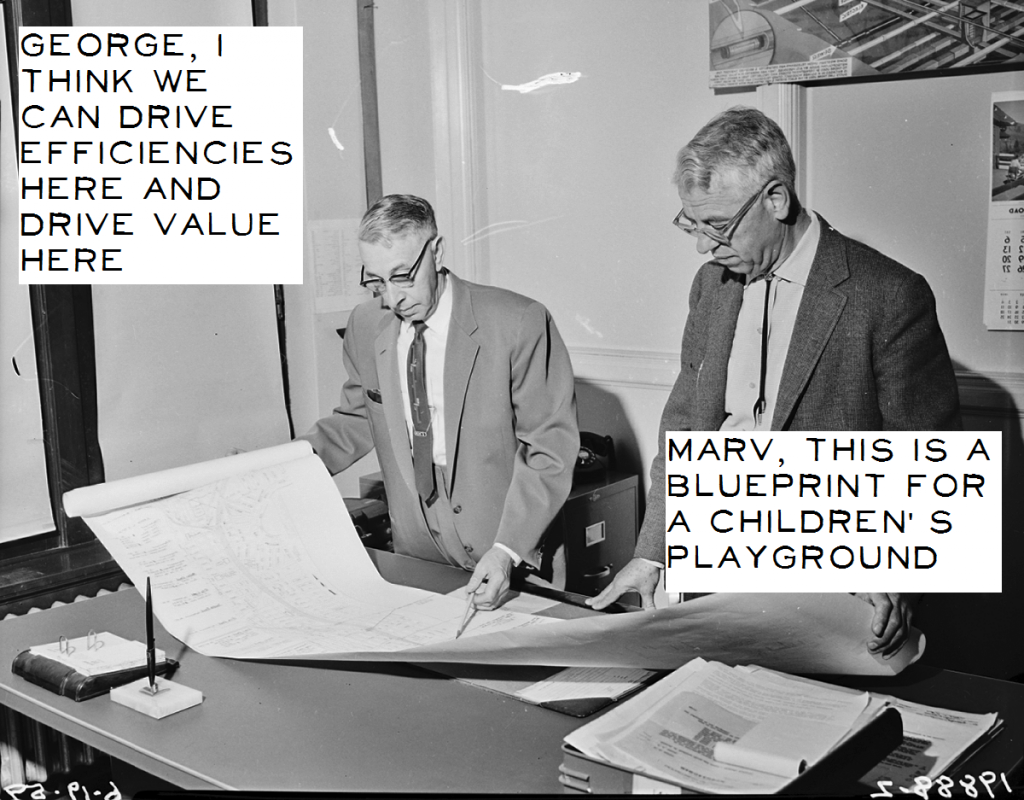 If you're reading this having set out with me on the Haught journey right back at the start – the very first post – thank you. You'll no doubt remember that I long ago compared modern journeys to the wonderful (although admittedly futile) adventures that took place in the 1970s Japanese TV series, Monkey. (I think of you, dear reader, as my loyal, lascivious and temperamental Pigsy.)
You'll no doubt also remember that I have already removed obstacles on your path to better in-office (and, let's be honest, in-life) communication by revealing to you most useful words in the English language.
In the category of Most Outstanding Noun, the incomparable "learnings".
In the category of Most Outstanding Adjective, the unimpeachable "strategic".
And now for the blue riband Most Outstanding Verb. (more…)