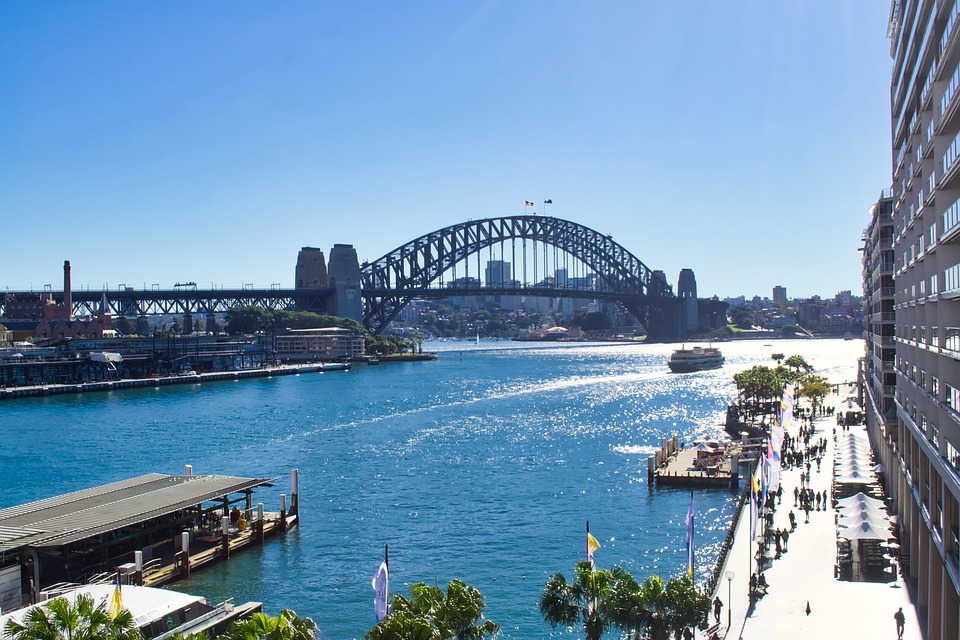 Yesterday, it came to light that a $100,000 public competition to name Sydney's new harbour ferries had been overridden by the minister in charge of public transport, who had ignored the people's wishes and chosen to call a boat Ferry McFerryface.
The statutory authority responsible for public transport in New South Wales warned the minister of "satirical naming campaigns" and the "the highly publicised mishaps in the naming of ships in other jurisdictions" many months before the vote. They apparently went about creating a competition that "mitigated" such risks.
And it worked.
The names of notable people were far more popular than the highly original joke names. Catherine Hamlin, Fred Hollows, Victor Chang, Pemulwuy and Bungaree were selected for five of the six new ferries. Ian Kiernan received more than 2000 votes and was told he would also have his name grace a ferry, but this decision was suddenly changed when the New South Wales Transport Minister, Andrew Constance, took it upon himself to choose Ferry McFerryface, a name that had received just 182 votes.
Channel 9 undertook a freedom of information investigation and now the story's all out in the open and the Ferry McFerryface name is getting the arse. So will Ian Kiernan replace it?
No. May Gibbs' moniker is going on the boat. Andrew Constance told the media, "We followed the panel recommendations for the first 5, but for the last one we thought 'Let's do something a bit different'."
"We got global attention and a bit of fun for the kids with selfies and grandparents. We always intended this vessel would be named for the kids."
So why did he tell Ian Kiernan he was getting a ferry named after him?
Anyway, I wrote an email to every single person in Sydney.
---
Dear residents of Sydney,
Please stand behind your Minister for Transport and Infrastructure during this testing time.
He is being unfairly maligned by people with dark hearts and sour blood. People from sunless lands who secretly yearn to live beside glorious bodies of water like yours. Smug people. Humourless people. People making snide comments while they run into the forest to hide from roving, murderous gangs in a state of total lawlessness.
And for what?
Giving laughter to children. And much-needed publicity to your little-known city.
I'm a father and I know that there's nothing more joyful to a child than what a 44 year old man thinks a child should find joyful. And why does it matter if he himself finds the object of that joy – in this case the name of a ferry – one of the most brilliantly witty things he's ever heard? That's immaterial. His priority has always been to bring delight to the hearts of harbour-faring kidlets.
I'm also a communicator, and I know that "all publicity is good publicity" may sound like the confected, self-serving platitude of an industry based on puff, wind and loud honking, but it is in fact a scientifically verified fact acknowledged by the United Nations Statistics Division, World Bank, World Trade Organization and Nature. So when Andrew Constance said of the incident, "it's had international recognition", it might have sounded laughable to cynics, but to anybody who understands public relations, it's just common sense.
Yes, what some would call a tropical cyclone of juvenility and amateurism; a shitstorm of lies and arrogance and presumption and quite a lot of shit; a maelstrom of fuckwittery the likes of which only 1970s Queensland could possibly rival; a bubbling fen of idiocy, animated only by the foul gas of a clown drowning in his own ineptitude; a septic tank filled with rank hypocrisy and seven different versions of the truth and then stirred with an ibis's beak (but which I would call a minor, easily explainable incident) has put tiny Sydney on the world map.
Who cares if, when Constance saw that "Ferry McFerryface" had been consigned to also-ran status in the eyes of the New South Wales people, he probably wept with rage and yelled the words "DAMN THE PEOPLE! WHAT HAVE THE VOTERS EVER DONE FOR ME?"? That's a peripheral detail in a story that should be all about the fact a man wanted to grant the people of Sydney a wonderful gift. A gift that was, in his words, perhaps "not everyone's cup of tea" but a gift that was some people's cups of tea. Certainly at least one person's cup of tea.
Look, we're always asking our politicians to be leaders. To stop shifting with the winds of popular opinion and stand solid, buttressed by their own convictions. And I can think of no greater example of conviction politics than holding a public vote on something, having a member of your public service ring a person to congratulate them on being honoured as part of that public vote, then hearing the name Ferry McFerryface and laughing so hard you trigger your gag reflex and vomit up the laksa lemak you had for lunch earlier, deciding at that point that it's getting the nod, and then disavowing any responsibility for the "bureaucrat" who made the call in the first place.
Andrew Constance shouldn't be derided; he should be lauded as a hero. He should be venerated as a great nonconformist at a time when so many of the smelly little orthodoxies of our time relate to antiquated ideas like honouring votes and holding to promises. He should be held up as a vision, the very embodiment of what your battler city could be.
And at that moment of metamorphosis, at that moment when Constance prematurely helps you into the sunlight like a degenerate adolescent easing an unready butterfly out of its chrysalis, slimy and still a bit caterpillary and hopelessly vulnerable, but ready to fulfil its potential, you should applaud as a mighty iconoclast as he leaves you gasping on the ground, climbs to the second deck of Ferry McFerryface, grabs a loud hailer from out of his underpants and screams, "BUGGER DEMOCRACY AND BUGGER THE TRUTH!"
Only it won't be called Ferry McFerryface anymore. It will be called Andrew Constance.
You, Sydney-Siders, will have voted overwhelmingly for Ray Martin, but… you know… the kids. Gotta give the kids something to take selfies in front of.
Plus, think of the international publicity.
Stand behind him now and, when the time comes, bow down before him and exalt your new unelected Premier and his fresh style of post- post-truth non-demagoguery.
With great hope, some uncertainty about where you're actually located and an urgent need to end this email now because the Apex Gang is literally storming my home,
Jonathan
---
Just in case you're interested, I wrote one to the people of Melbourne a while back, as well.
…or choose one that takes your fancy from the list below:
My email to Yarra Trams
My email to Metro Trains
My email to Facebook
My email to Microsoft
My email to the Commonwealth Bank
My email to Coles
My (unsent) email to the Victorian Department of Transport
My email to Alan Jones
My email to Kyle Sandilands
My email to Gasp Jeans
My email to Jim Beam
My email to Ben Polis
My email to Hoo haa Bar
My email to Weis' ice creams
My email to some tobacco companies
My email to Margaret Court
My email to KFC