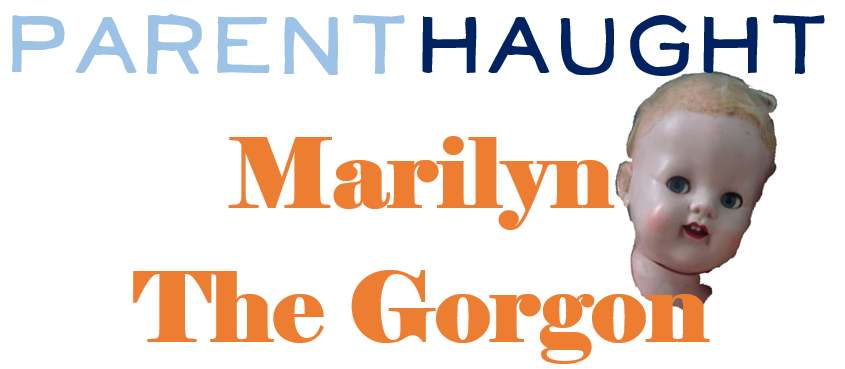 At my parents' place.
Me: Hello Lucy. What are you doing? Playing with Duplo?
Lucy: Yuh.
Me: Can I play as we- Oh. OH! OH MY FUUUUU-
My mum: Oh, don't be so silly.
Me: WHAT IS IT? Lucy, don't look.
Mum: It's Marilyn.
Me: IT'S HIDEOUS! Lucy – quick – throw Duplo at it.
Lucy: Quick!
[we start throwing Duplo bricks at Mum's creepy bald doll, which is slumped in the corner of the room like a drunk auntie at a party she wasn't invited to]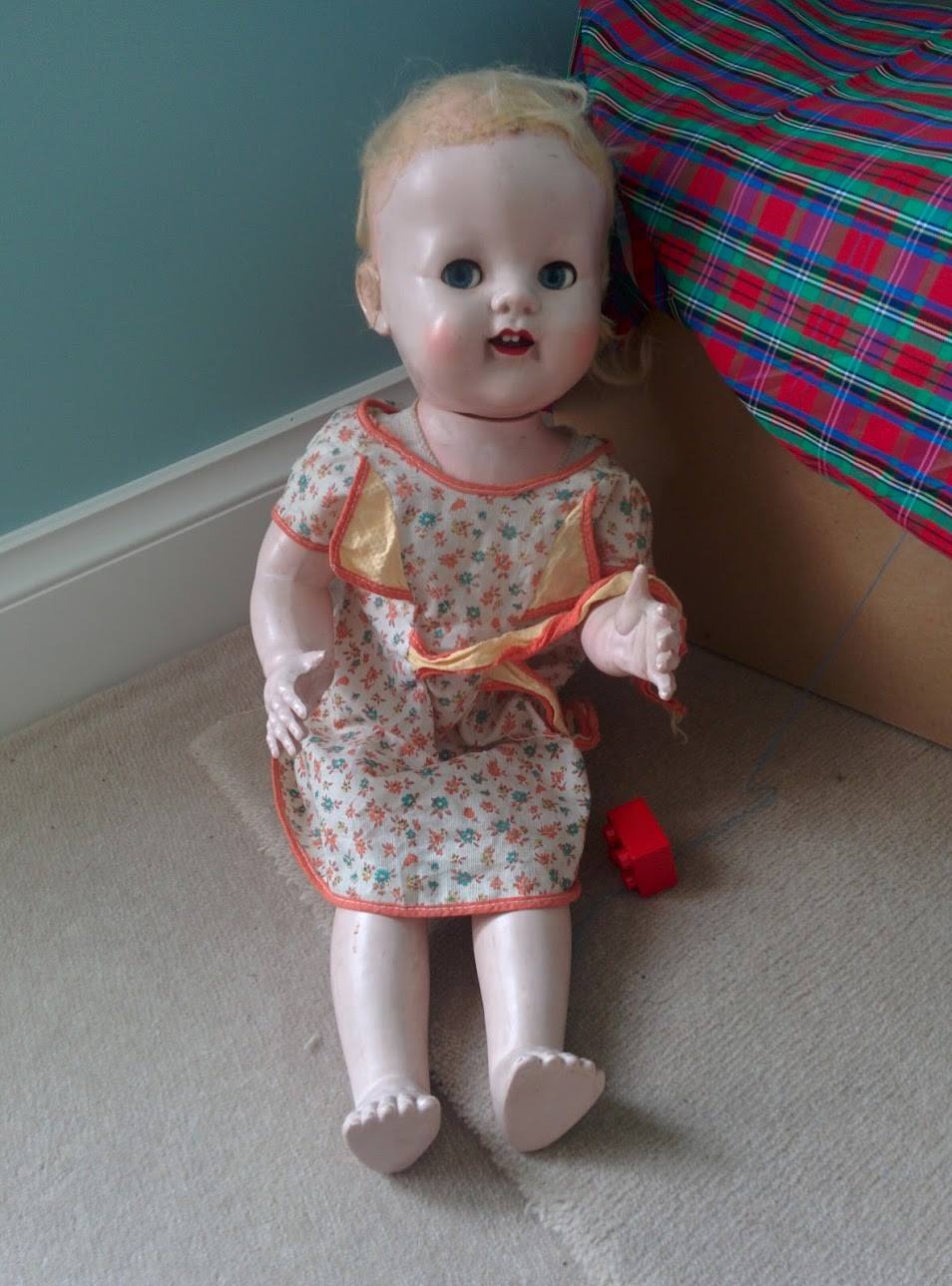 Me: It's a gorgon, Lucy! Throw the Duplo but don't look directly at its face.
Lucy: Gogo.
Mum: Stop this silliness at once!
[Marilyn's head falls off]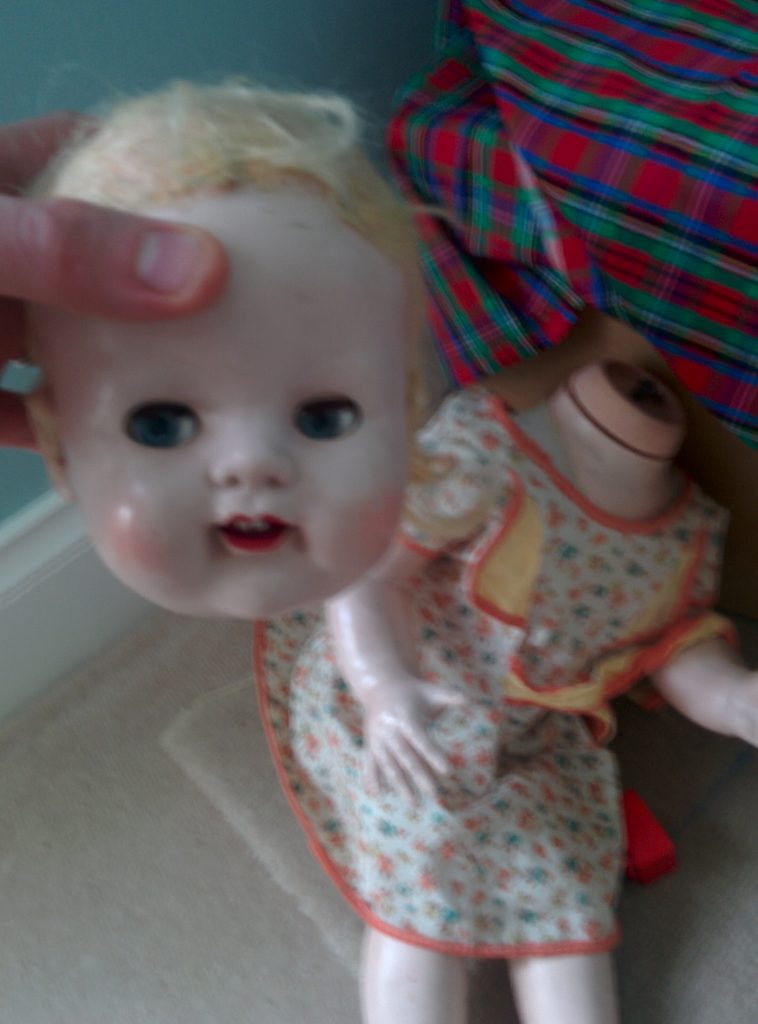 Lucy and me: AAAAAAAAAAH!
Mum: Ha ha. Serves you two right.