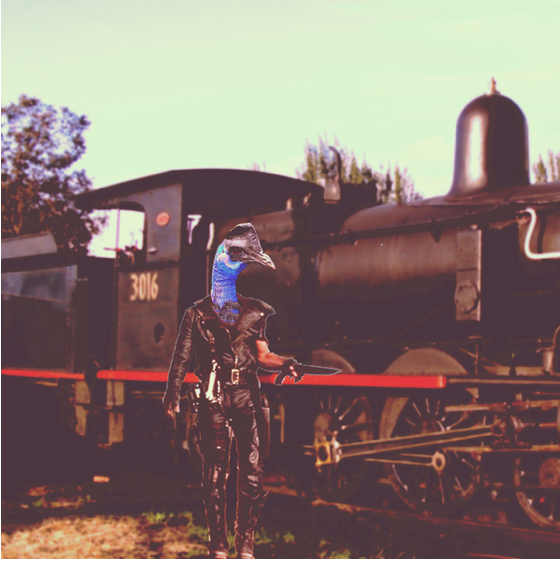 Learnings the game
In the hours following a staff training session you may encounter managers or senior colleagues asking what your "key take outs" were. Key take outs are just like "important things", except they're encased in thick linguistic puff pastry. They're like corporate beef Wellingtons.
Your responses to questions about key take outs have the potential to be career-defining moments.
Let's say by some miracle you've managed to capture a fragile butterfly of enlightenment during a recently-completed PowerPoint presentation. If you can bring the glorious insect forth without finding that, like a Steinbeckian dim-wit, you've squashed it dead, the way in which you present it matters. It matters a lot.
As you prepare the questioner for your take out menu, whatever you do don't say that you "learnt" anything.
In the corporate desert, "learnt", "learn" and "learning" are like spindly, dessicated bushes; nobody takes any notice of them. "Learnings", on the other hand, is like an eight foot, English-speaking, double-wattled cassowary wearing post-apocalyptic leather body armour, riding a steam train and singing memorable songs from Broadway musicals. Nobody understands what it is, how it got there or what purpose it serves, but oh my word do they love it.
I haven't got the vaguest idea what learnings is… or are. See, I don't even know if it's a plural or a singular. Nobody does. And that's what's so good about it. Everybody does this weird, Emperor's New Clothes dance around it, nobody daring to take on the role of the precocious child and tell their colleagues "That word isn't even part of the English language."
And because it doesn't really exist, it has no accepted place in the grammatical ecosystem – that means you can chuck it into sentences however you bloody well like:
"I'm going to jot down some of my learnings."
"I learningsed vigorously during that PowerPoint presentation."
"You'd know Stefan if you saw him – he's learnings."
They're all perfectly legitimate.
From there, it's just a matter of time before you're promoted.
So, let's practise. What were your key takeouts from this article?
An edited version of this article first appeared in the MyCareer section of The Age and Sydney Morning Herald.
You can read Benign to Five in those papers every Saturday, and if you miss it, you can look it up online in the BusinessDay section of The Age, The Sydney Morning Herald, The Canberra Times, WAToday and the Brisbane Times. (I now wankishly call myself a "syndicated columnist" on my CV.)
Thaught of the day
It's not weird to say that all primary schools smell exactly the same. They just do. You should feel entirely comfortable making that statement in any company and at any time.