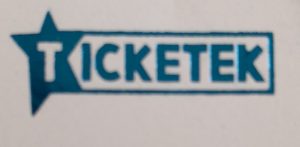 Dear Ticketek,
Last week the football club I support reached the AFL finals for the first time in what seemed like a geologic eon. You might not be familiar with the AFL or Australian rules football – it's the top league of a sport played in… anyway, never mind. The salient point is that I really wanted those tickets.
Lots of people did. Good, upstanding Melbourne supporters. And bad, disreputable non-Melbourne supporters. But many of them people who have been turning up every week this season to watch their team play. And not just this year. And not just this decade. 
But your online ticketing system blasted dozens of litres of thick yellow diarrhoea into its own underpants and now many of them don't have tickets. Probably, some of them don't have jobs because instead of working today they had to sit on a computer piss-farting around while your website told them various unhelpful and contradictory things that weren't the truth, i.e. "Oh, pwoah! The system has 48 cubic metres of shit in its boxers. Just like last year. This is going to take at least 45 minutes to clean up." You might not be familiar with an online ticketing system – it's a digital platform used for distributing… anyway, never mind.
…
Read the rest
Read More